Lema'an Achai Newsletter
Republished here by kind permission of Lema'an Achai
To receive the monthly newsletter directly to your email box, please email: avrohom@lemaanachai.org









We hope that you enjoy our latest edition of Lema'an Achai News. As always we thank you for your interest and generous support in our battle against poverty.

As we approach the end of the year please consider Lema'an Achai in your tax planning.

It has been a most difficult year for Lema'an Achai as we received an unprecedented number of requests for help. This,coupled with the turbulent world financial situation, has put Lema'an Achai into a financial squeeze. Our extremely low overhead means that budget cuts will affect direct assistance to our families. Your generous contributions will enable us to continue to help people on the highest level of charity.

Thank you in advance for your care and concern for the families of Lema'an Achai.

Warmest wishes for a Chanukah Sameach!










The Danni Gaziel Memorial Fund
Danni Gaziel, Z''L was a beloved member of the Lema'an Achai family and the community-at-large.
Danni's passing last month after a long and heroic battle against his illness has left a void in the lives of all those who were priviliged to know him. His warm and infectious smile greeted all those whom he met.
Danni spent countless hours volunteering at Lema'an Achai and helping those in need even throughout his own illness.
Lema'an Achai has chosen to memorialize Danny with the dedication of the Danni Gaziel Memorial Fund, to assist with expenses related to serious illness, G-d forbid.
The work of this fund will be a fitting memorial to Danni who was cherished by all and a comfort to his dear wife Mandy and the children.
Chasdei Chana New Baby Project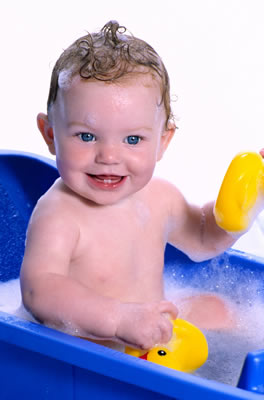 Mazel Tov It's a.....
There is no greater joy than the arrival of a new baby. In many homes, however, the happiness can be marred by the family's financial situation.

Financial stress should never overshadow such happiness in the new parent's life.

Lema'an Achai is proud to present the

"Chasdei Chana" New Baby Fund.

This project has been dedicated in loving memory of Mrs. Chana (Ann) Steinmetz, A"H, a true Aishes Chayil and Ba'alas Chesed who was particularly dedicated to the welfare of babies and children.

Families in need receive essential needs for their precious new addition. A new stroller, crib and other furniture will be supplied to new parents who may be lacking these basic, yet "out of reach" items for their baby.

May we all share together in the simcha experienced in each and every new baby born.

If you would like to sponsor a Lema'an Achai project please contact Rabbi Avrohom Leventhal:
avrohom@lemaanachai.org

In the last number of issues I have stressed repeatedly the benefits of using cash for your "center of life household expenses", I will now discuss some vital guidelines to ensure success while implementing your family budget.

We have all seen it, most of us have bought into it, few of us can resist it ! It's the famous or perhaps at times the infamous SALE signs, stickers, banners etc..There is a time and place when buying items on sale is truly a savings however many many times it is a mere tactic to trick the consumer into purchasing products they don't need or buying in quantities they have no space or need for.

When starting the process of using your pre-determined weekly cash (for your center of life household expenses) stay away from sales that will cause you to buy in bulk. It is so important to get a true picture of what your weekly needs really are. Once you do have an understanding of your weekly shopping you will begin to see which sales can work in your benefit. Remember that retailers are not advertising their sales for your benefit, its for theirs !

Motti
Motti Wiesener is a financial counselor serving the families of Lema'an Achai.



Educating our youth about their contributions to chesed has long been a focus of Lema'an Achai. In partnership with Yair L'Olam we presently run "Chesed Yair L'Olam", a special program that brings the ideals of helping others to our precious youth in their school setting.

Yair Elmaleh z'l passed away at the untimely age of 34. Yair displayed unique genorosity and kindness in his lifetime by funding programs and therapeutic services for children with severe illness and disabilities.

Yair touched the lives of hundreds of children, empowering them to fight illness, helping them to cope with painful disabilities, and showering them with unconditional love and friendship. Yair's ability to reach out to so many is truly inspiring as it models true "chessed", genuine kindheartedness.

Each month a different school participates by choosing a chesed project to learn about and develop. After the project has been completed the students are encouraged to write essays or create drawings to reflect the impact made on them.
Jacqui's Tips
: How to Survive and Thrive in a Financial Meltdown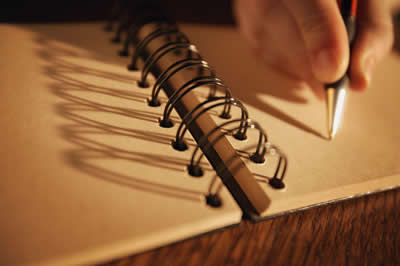 If you see financial difficulties on the horizon here are some of Jacqui's no nonsense tips:

1) Be honest with yourself, your spouse and your family. Hiding the situation can result in frustration, misunderstanding and possible resentment. Work together on ideas to budget, save and conserve! Mutual moral support, especially in the case of spouses, will help you weather the tougher times. Where as many families experience discord due to financial strain you can make the best of the situation and work together!

2) Identify needs from wants or necessities from luxuries. This exercise will help you through this crisis and provide a healthy attitude for your children. It is also important to ask "do you need this" rather than saying "we can't afford this". Identifying the wants vs needs fosters the idea of financial responsibility rather than the negative of "I can't afford".

3) Be an individual. Understand that "keeping up with the Jones" can lead to serious issues and create an unhealthy atmosphere for your children. You can avoid the expensive vacations that your peers take and still create fun memories for your family. Make a "Game night" instead of going out for entertainment. Have a theme supper (Italian, Chinese, etc) and get the entire family involved in the cooking, serving and table setting. A little creativity can and will go a long way.
Jacqui Burnley is a seasoned teacher, mother and coach for helpful hints and household tips.
Recipe Corner...Lighter Latkes
Zucchini Latkes
·
4 cups zucchini(kishuim), grated
·
1 medium white potato, grated
·
1 medium onion, chopped
·
2 tablespoons seasoned bread crumbs
·
Garlic powder, to taste
·
3 tablespoons vegetable oil
Mix together the zucchini, potato and onion.

Whisk

the eggs together and add to the vegetable/

potato

mixture. Mix together the flour, bread crumbs, pepper, garlic powder and salt and combine with the egg/vegetable mixture. Heat large nonstick

frying pan

with 3 tablespoons vegetable oil. Drop

batter

by spoonfuls into hot oil and fry until

crisp

, turning to fry on the other side. Add small amounts of oil as needed when frying. Turn out on towel paper to

drain

. Serve quickly, best while hot.
Grand Sweepstakes...Last Chance!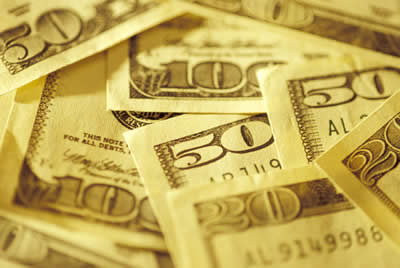 The extended drawing date for the Lema'an Achai Annual Grand Sweepstakes will be on the 5th night of Chanuka, December 5, 2010.

There is still time (but not much) to obtain a ticket and win BIG.
Suggested donation is 180 NIS/50 USD per ticket and there are 3 great prizes!

Grand Prize: 18,000 NIS (or US equivalent)

Second Prize: 7,200 NIS (or US equivalent)

Third Prize: 3,600 NIS (or US equivalent)
No purchase necessary.
To enter by donation please click HERE.
To enter without donation send a 3x5 inch white ard with you name, address, email and phone number to Lema'an Achai, nachal lachish 40/7, Bet Shemesh, Israel 99093
Void where prohibited by law.